To upload a show on Mixcloud follow the steps below (please note that this is only available through the desktop platform, not the Mixcloud app):
While logged in to your Mixcloud account click on Upload on the top bar




Choose a file to upload (Lossless and lossy formats are supported. WAV, AIFF, FLAC or AAC, OGG, M4A, MP2, MP3 and WMA are all accepted)
Add a title for your upload
Click Upload
The next page will allow you to add the following:

A show image
A show description
Tags for the show
The show's tracklist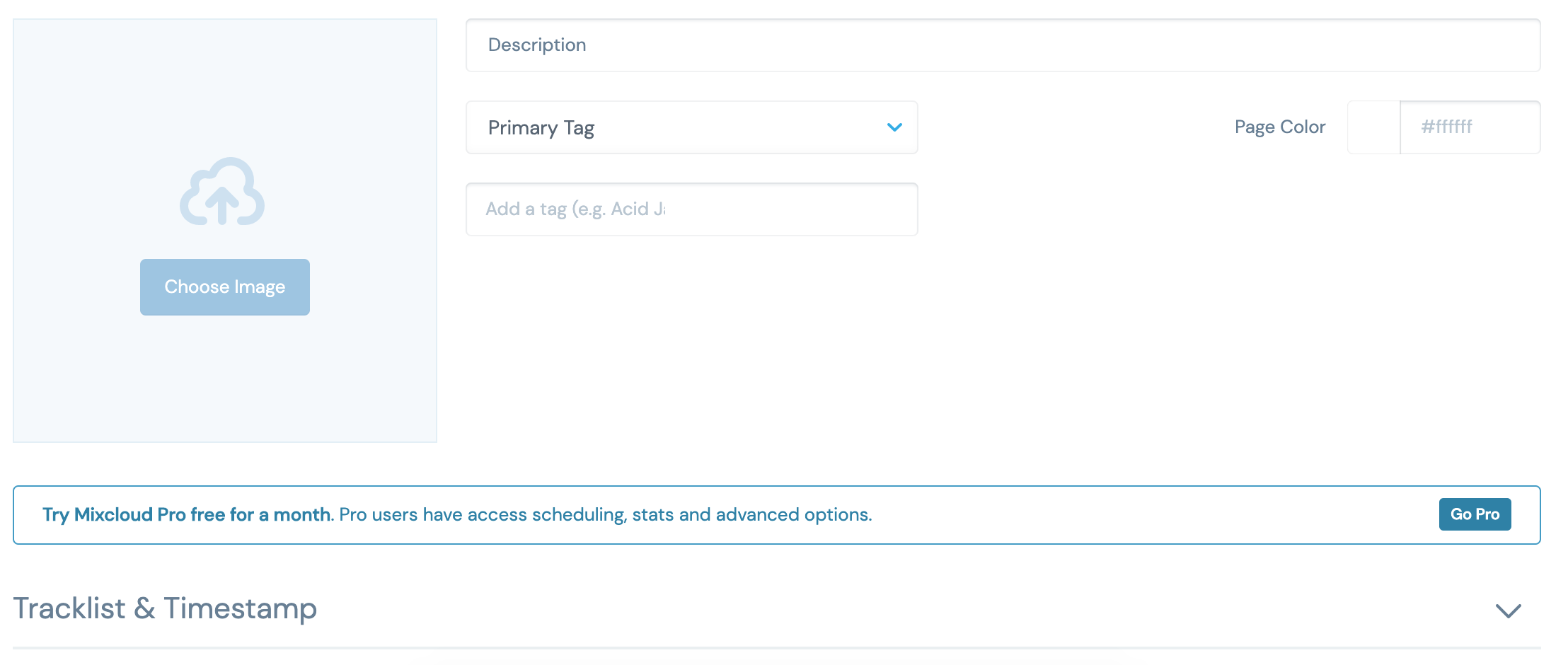 Once you've completed all the steps, click Publish at the bottom of the screen.
Select Creators
If you're a Select Creator you will be given the option to make your upload an Exclusive. Check out our Uploading an Exclusive FAQ for more information.
Pro Creators
If you're a Pro Creators then you have some advance options when uploading a show to Mixcloud. These can be found at the bottom of the screen before you publish.

Finally
Remember to check out our FAQs for how to manually add a tracklist as well as our hints and tips on the best ways to make your show stand out.