Here's how you can tell your community that you're live by broadcasting a live preview of the video of your stream on your social channels in just a few steps.
When you visit https://www.mixcloud.com/live/new/ you have the option to connect platforms to promote your live streams in the Promote stream section at the bottom of the page.

How do I connect my Facebook account to Mixcloud Live?
When you click Enable, you'll get presented with an overlay that will guide you through to connect your Facebook account. Simply hit "Connect to Facebook" and follow the instructions.
Note: In case you are logged into Facebook from the same browser, please make sure it is the same Facebook account you wish to connect. If not log out of Facebook separately and log back in using the correct Facebook account.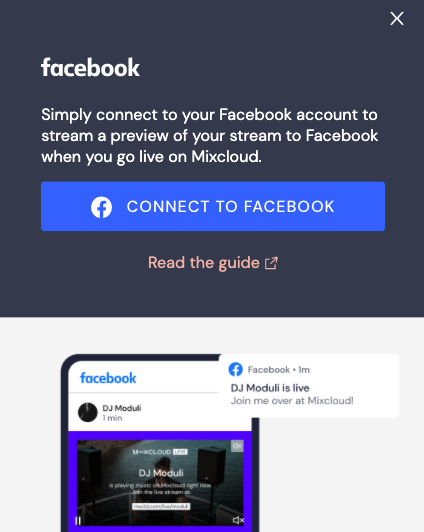 Once your Facebook account has been connected successfully, you can see the profiles and pages you can promote your stream to on the overlay. Select the ones you would like to stream to and save the changes.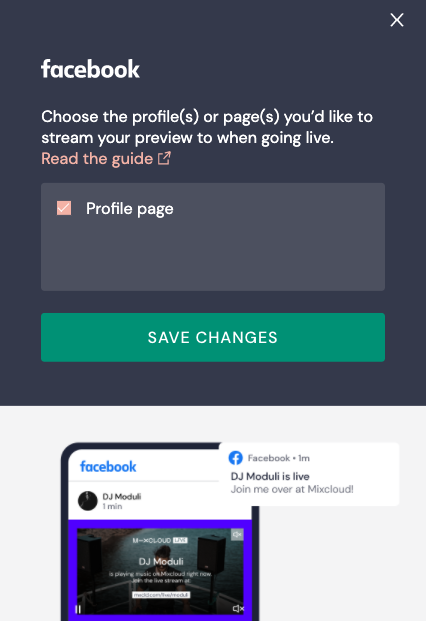 Once Facebook has been connected, you'll see that it shows as enabled on Mixcloud.


How do I connect my Twitch account to Mixcloud Live?
To connect to Twitch you'll need your Twitch stream key. This can be found here.
Once you have your Twitch stream key, Click Enable under the Twitch logo on Mixcloud Live, then paste the Twitch stream key in and click Enable.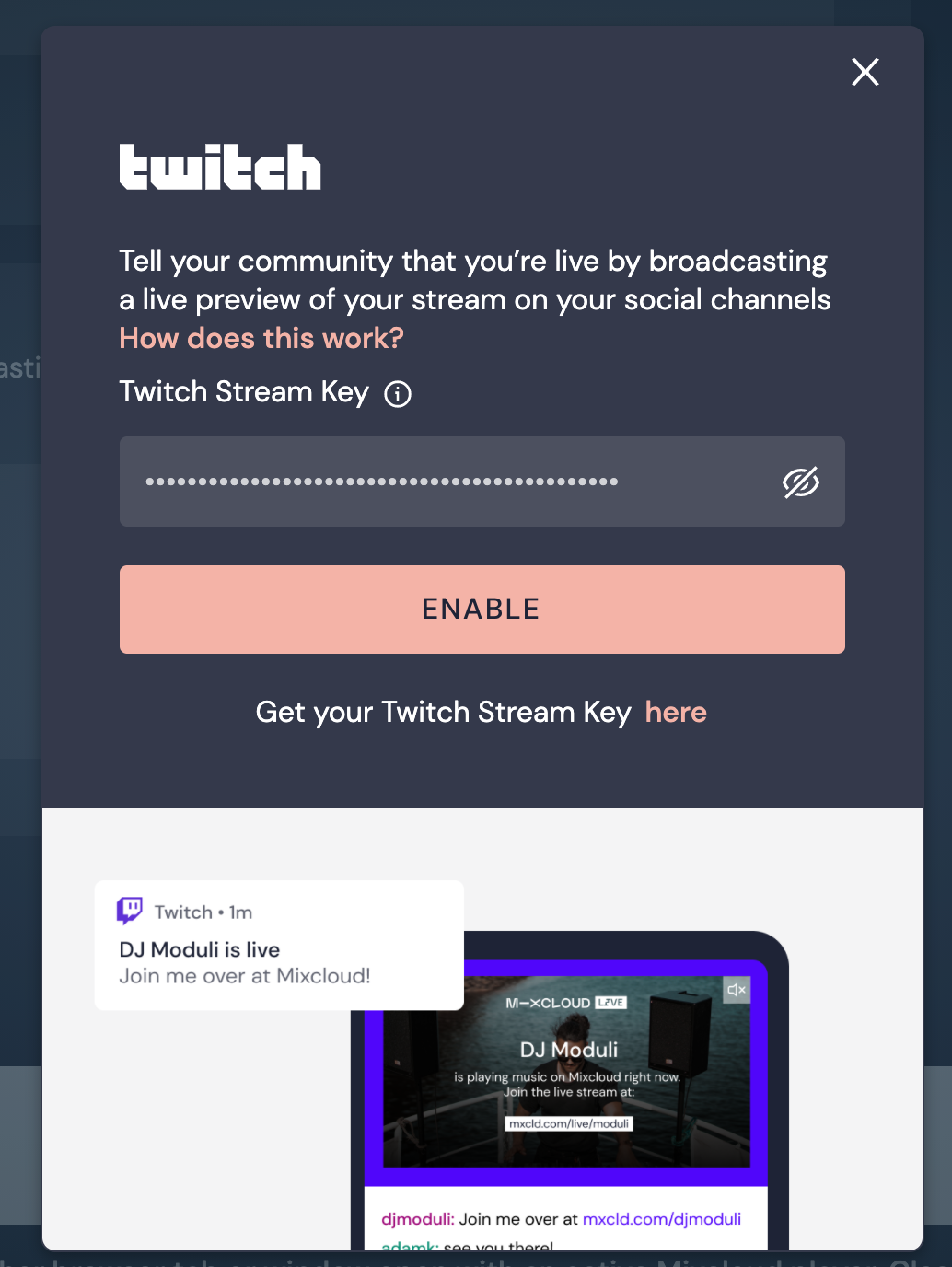 Once Twitch has been connected, you'll see that it shows as enabled on MIxcloud

What does the preview look like?
Once you start streaming on Mixcloud, a live stream preview will be sent to the connected and enabled platforms. The preview has no sound and will show your video, your Mixcloud username and the URL to view your stream.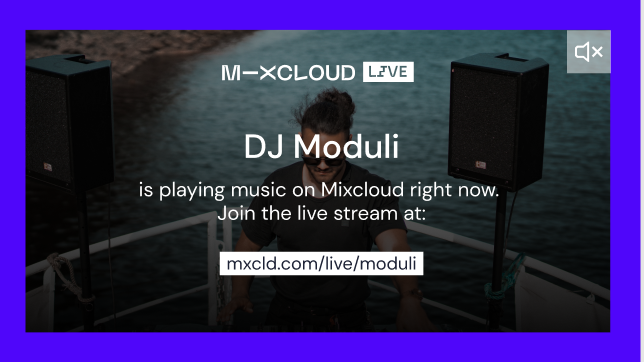 The name and description will be set by each platform, not by Mixcloud. It will contain a link to your Mixcloud stream and ensure that your fans can come to Mixcloud in the most convenient way.


Who will see my stream preview?
On Twitch, your stream preview will be seen by everyone.
On Facebook, this will depend on your settings. When you connect Facebook, they will ask you if Mixcloud posts to your timeline will be visible to only you, only Friends or everyone and this choice will determine who can see the stream preview.


I want to change who can see the stream preview on Facebook
If you need to change who can see the stream preview on Facebook you'll need to disconnect Mixcloud Live from Facebook here. Just click View and edit next to Mixcloud and follow the steps to remove the integration.
Alternatively, when you see the stream preview on Facebook, click the little toggle next to your username. You can then choose the audience for the post from the presented list.


Do I have to connect to a platform every time I go live?
You don't have to connect the platform every time you go live. However, you might have to validate the connection from time to time. See below for the differences between the channels:
Facebook - requires you to reconnect your account every 60 days.
Twitch - there is no need to re-enter the information, provided that your stream key on the platform does not change and the channel shows as enabled.


Will unlisted streams be streamed to other platforms?
No, whenever you unlist a stream, we will not promote your stream to other platforms. You can still share the link to your stream manually, if you wish to let your community on other platforms know about your live stream. To find out more about unlisting shows on Mixcloud Live read our article here.