If you have a Mixcloud Pro subscription, you can follow the steps here to turn on tips and begin earning on Mixcloud.
How much do I earn from Mixcloud Tips?
The amount you earn as a Creator is structured differently from subscriptions. Where subscriptions are split between the artists who make the music and the creator, Mixcloud Tips are only for creators.


A creator will earn and keep 80% of the tips pledged to them.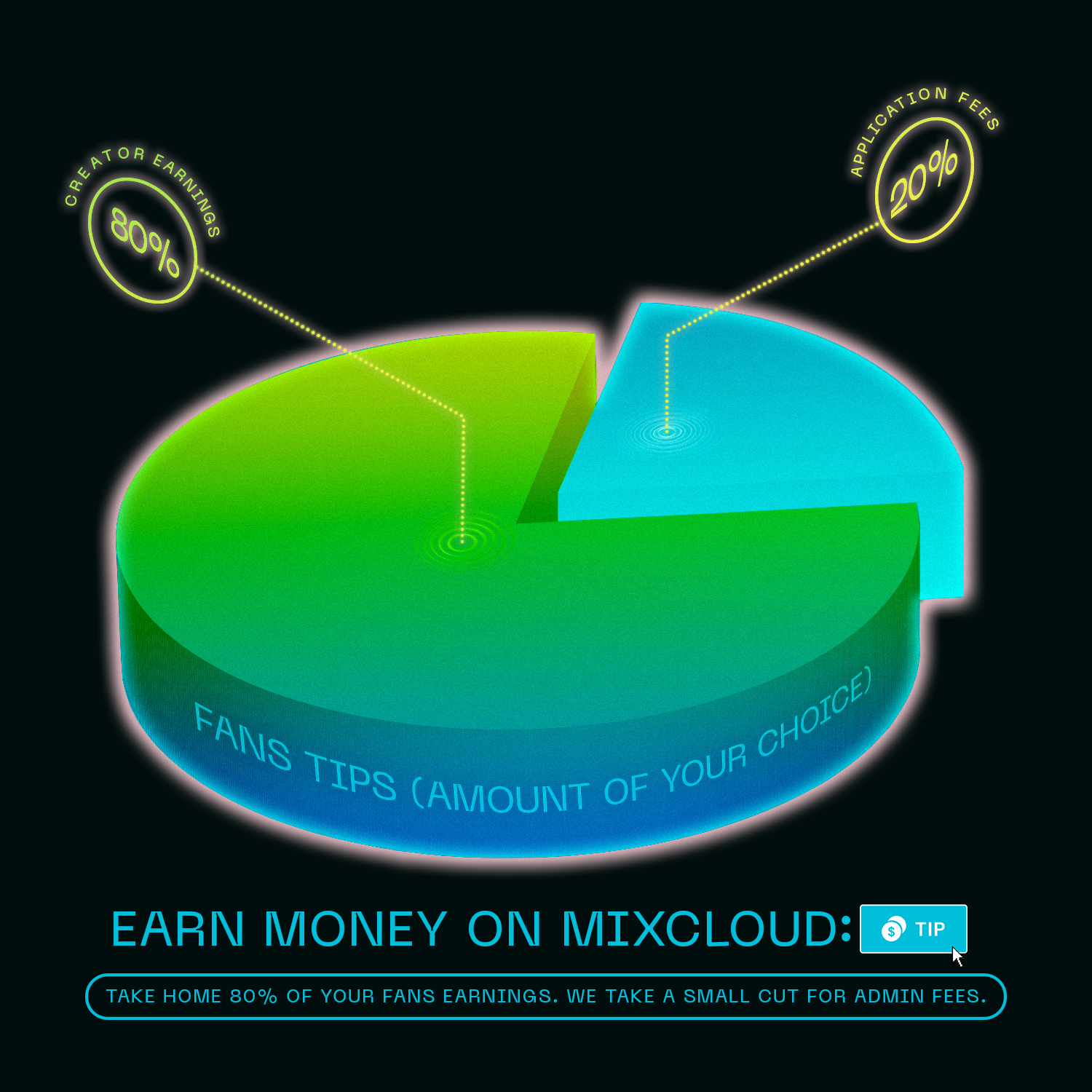 When will I receive my earnings?
If you have a balance, after application fees have been removed, over £50 (or the equivalent in USD/EUR depending on your payout settings) in Mixcloud tips on the 1st day of the month we will automatically release your funds and deposit your earnings within 15 UK business days via your connected account.

Note that if the amount you have collected does not equal at least £50 (or the equivalent) by the first day of the month, payment will be delayed until the following month.


Tip
You can update where you receive your payments by editing your details via our settings menu. You can read how to do this in our setting up Tips article.
How is this different from channel subscriptions (formally known as Select)?
If you are already using channel subscriptions there are some differences between the two monetisation options which you should consider:
Currently we will not be blending your earnings from channel subscriptions with Tips but we plan to bring both monetisation schemes together in the near future.