Promoting your shows through Instagram or Facebook Stories is among the most effective strategies for marketing beyond the Mixcloud platform.
Please take note that you'll need to have the Mixcloud app installed on your mobile device, in addition to either Instagram or Facebook, to be able to use this feature successfully.
Get started by following the steps below:
1. Click the three dots to the right of the show you'd like to share, and then select the Share option: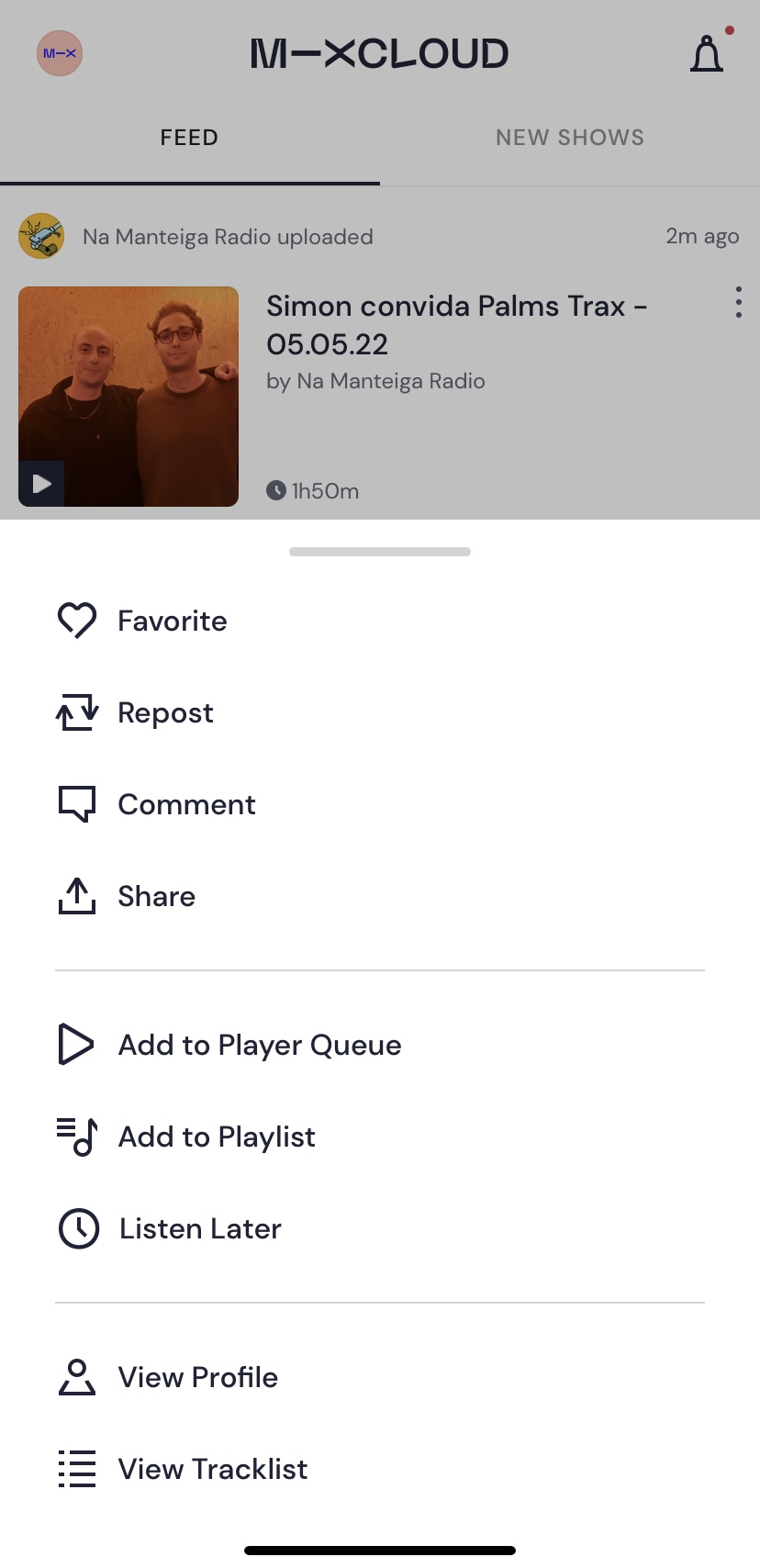 2. Tap Share To Stories: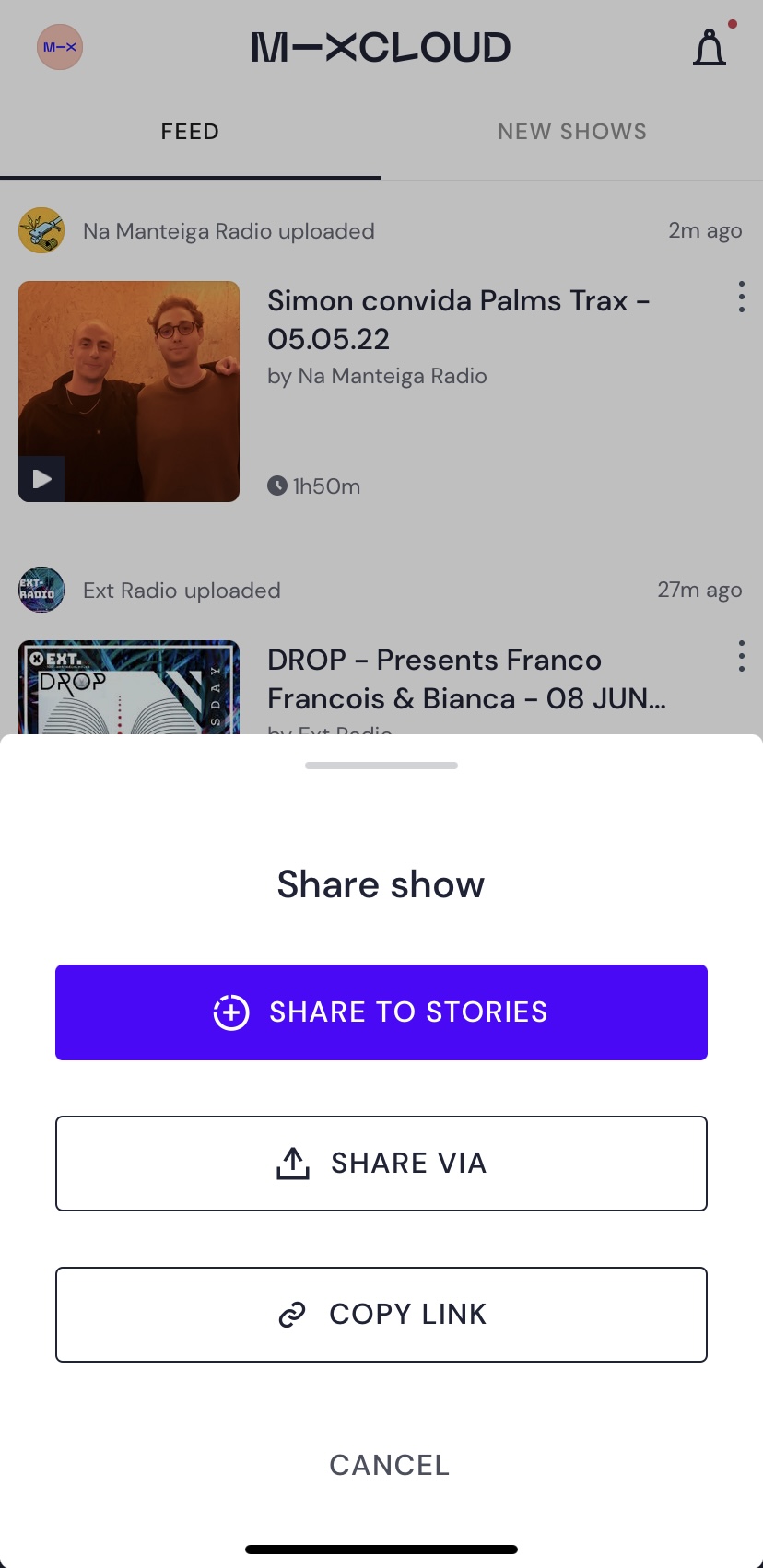 3. Choose between sharing to Instagram or Facebook: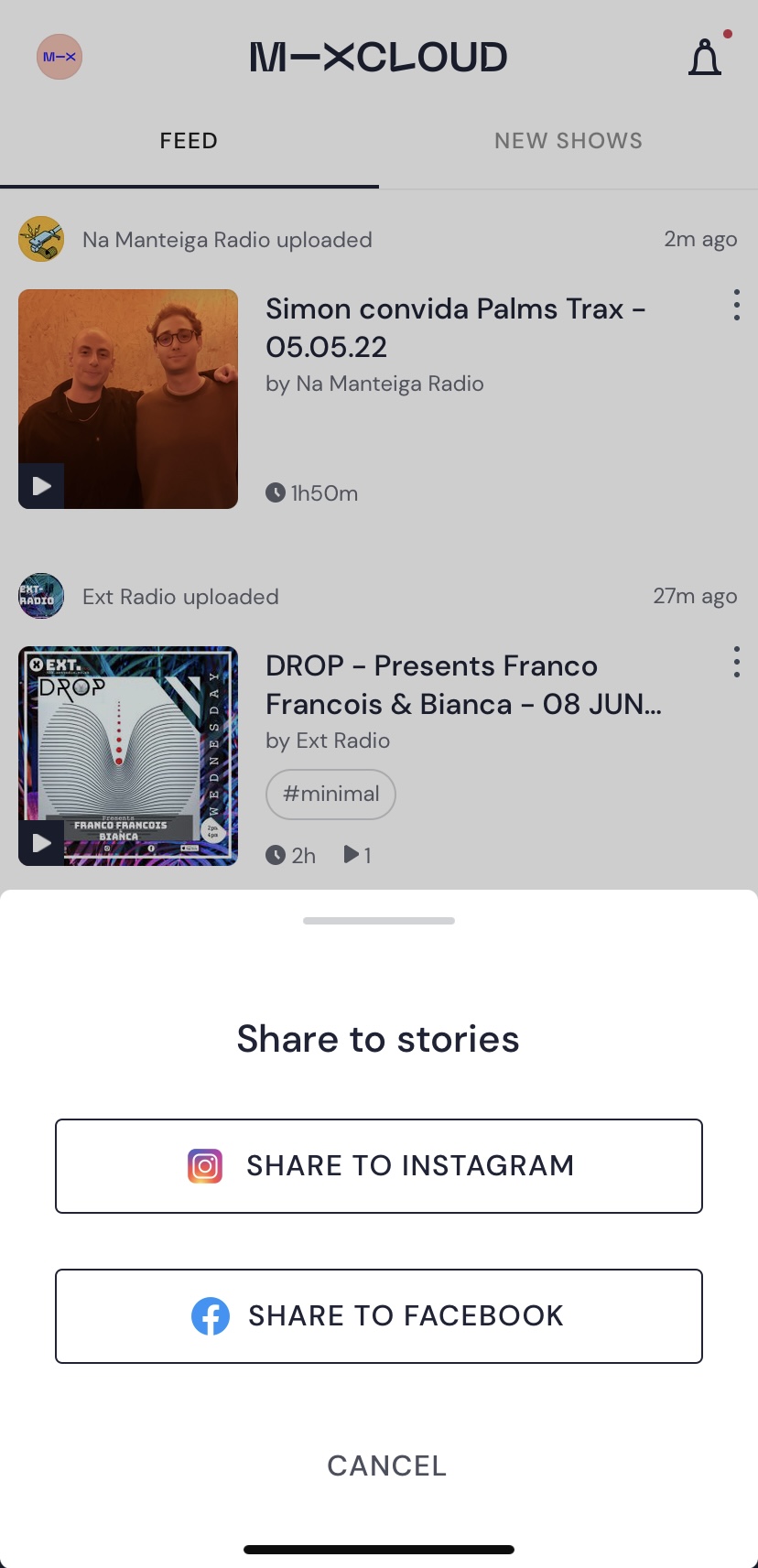 4. We'll then generate a sticker with the audio of the show for you to share. Here, you can customize the background color of your story. Once you're satisfied with the look, proceed by tapping Send to Instagram/Facebook Stories: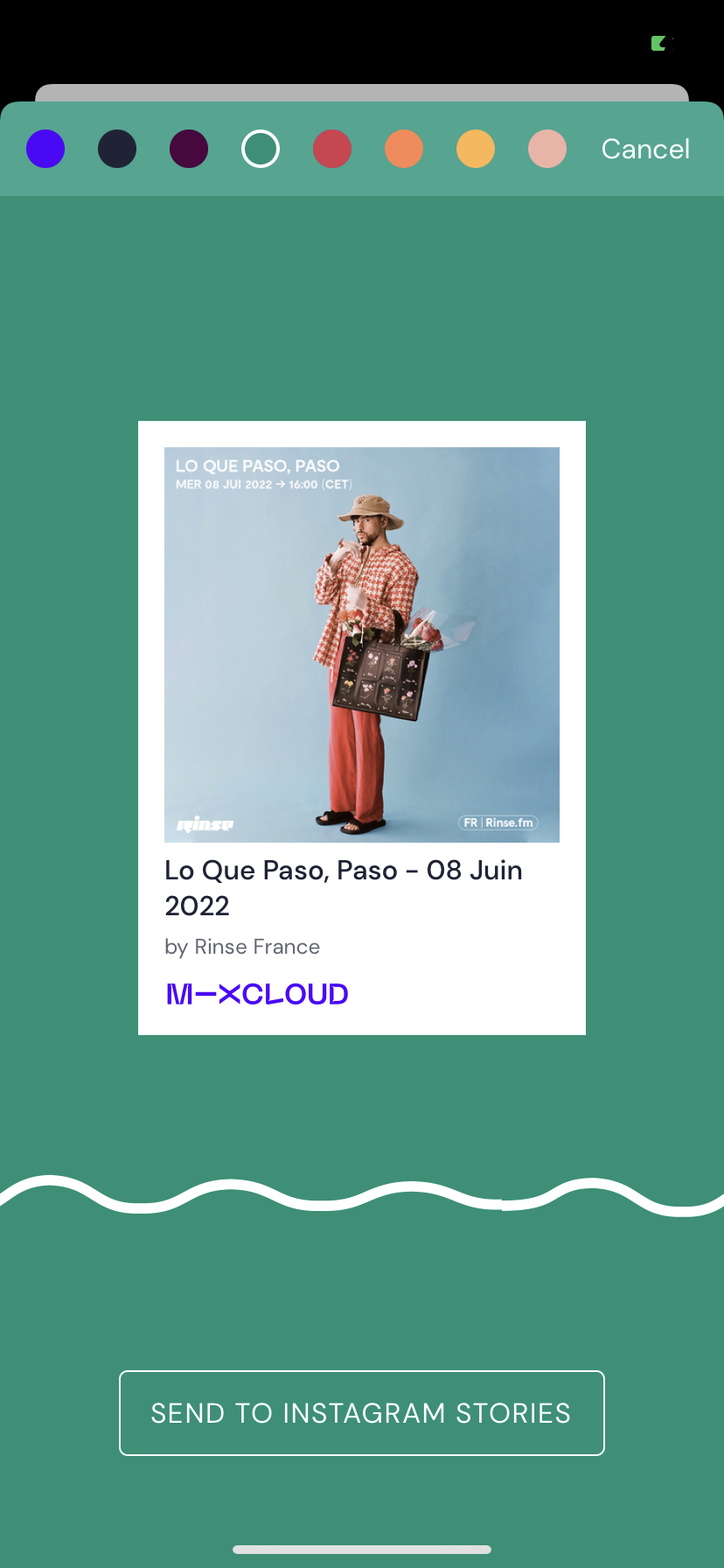 5. You'll be taken to the platform with the sticker ready to post: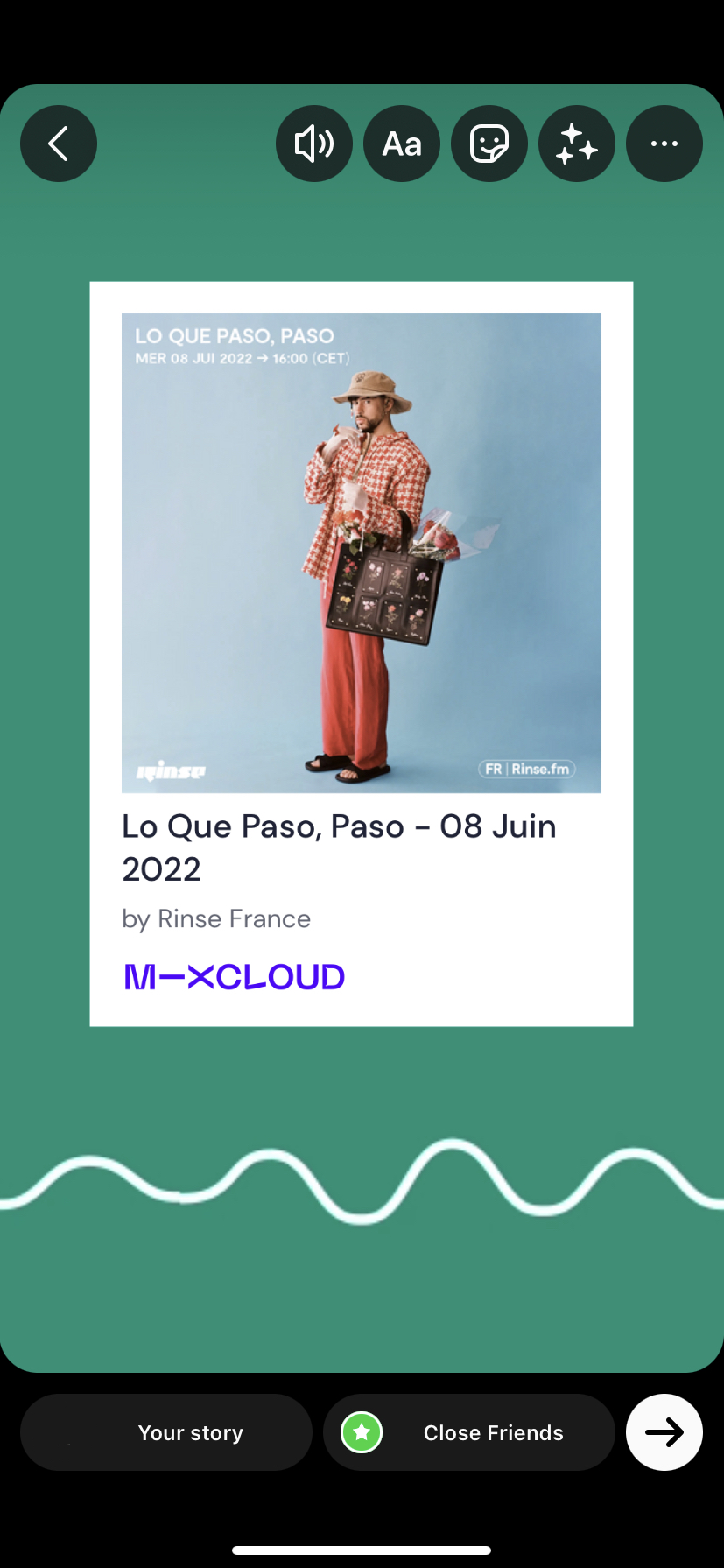 For further assistance, please fill out this form and we'll get back to you as soon as possible.