One of the benefits of subscribing to Mixcloud Pro is that you have the ability to monetize your channel through subscriptions and tipping.
Please note that these options are currently only available to set up on the desktop version of Mixcloud.
Monetizing through channel subscriptions
As a Pro subscriber, you will have automatically been invited to our channel subscription feature (formally known as Mixcloud Select).
To start using channel subscriptions, go to your Feed while logged in to your Pro account. On the right of the screen you will now see a banner with the option to monetize your audience: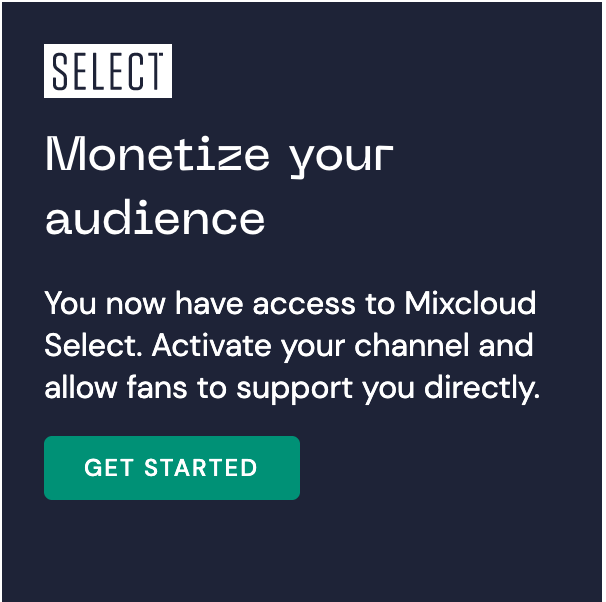 Click Get Started to start the onboarding process for using channel subscriptions. The process will take you through everything you need to set up, but we also recommend reading our article on setting up your channel upsell here.
Monetizing through Tipping
As a Pro subscriber you are also able to setup tipping on both livestreams and on your profile. To find out more about this see our article here.