One of the benefits of subscribing to Mixcloud Pro is that you are to customize how your profile appears to the public.
Please note that this option is currently only available on the desktop version of Mixcloud.
Customizing my channel
To customise how your channel looks on Mixcloud follow the steps below while logged in to your Pro account:
Head to your Profile Settings. You can either do that by clicking on your profile picture at the top right of the screen and clicking Settings in the dropdown, or by going to https://www.mixcloud.com/settings/profile/


Scroll to the bottom of the screen. Here you'll see the Customise your navigation section.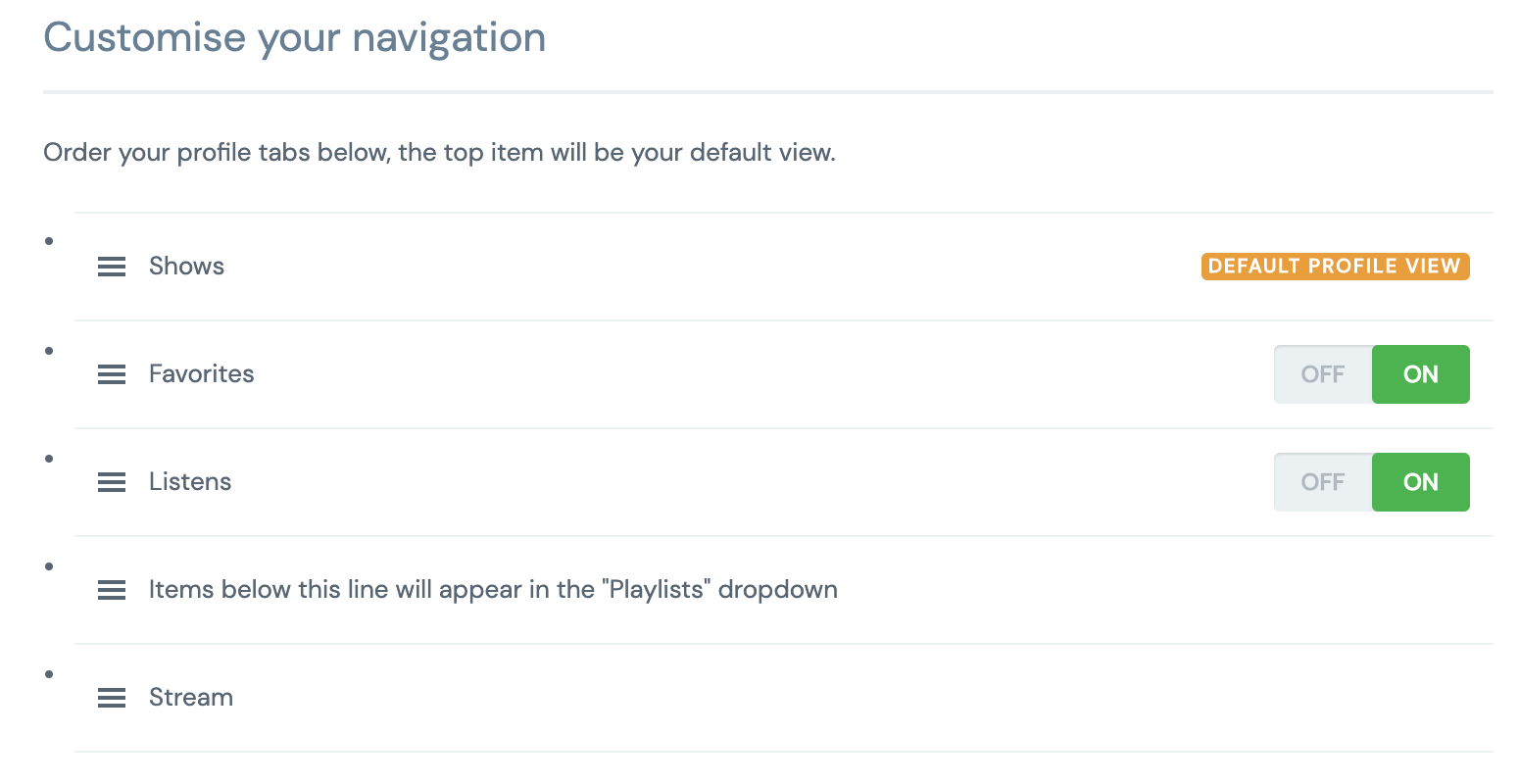 From here you can turn off some profile tabs if you don't want them. You can also drag tabs up and down the order so that the priority is changed on your profile.
Remember that the top tab (which has the Default Profile View label) is what will first show to people looking at your profile. If you want to highlight a Playlist or your latest Favourites then put that tab first in the order.
Once you're done click Save Profile Settings.