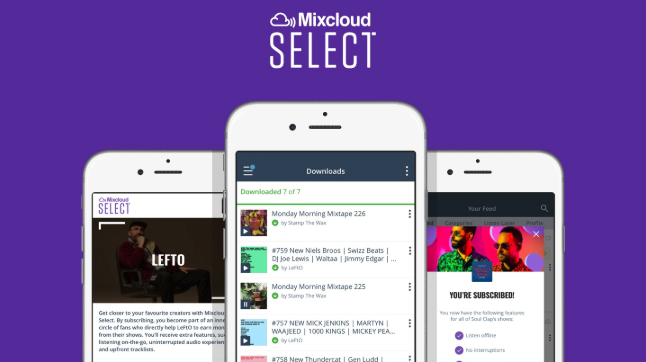 Channel subscriptions give creators the tools to create their inner circle of fans who subscribe to their channel.
For a small monthly fee, fans can subscribe directly to a channel to directly support the creator, plus the music and artists played in their shows. In exchange for their support, subscribers can enjoy additional features on the channels they are subscribed to.
Creators using channel subscriptions can use these features to reward subscribers with an even better listening experience.
Below is an overview of the functional features that each subscriber will benefit from after subscribing to a channel: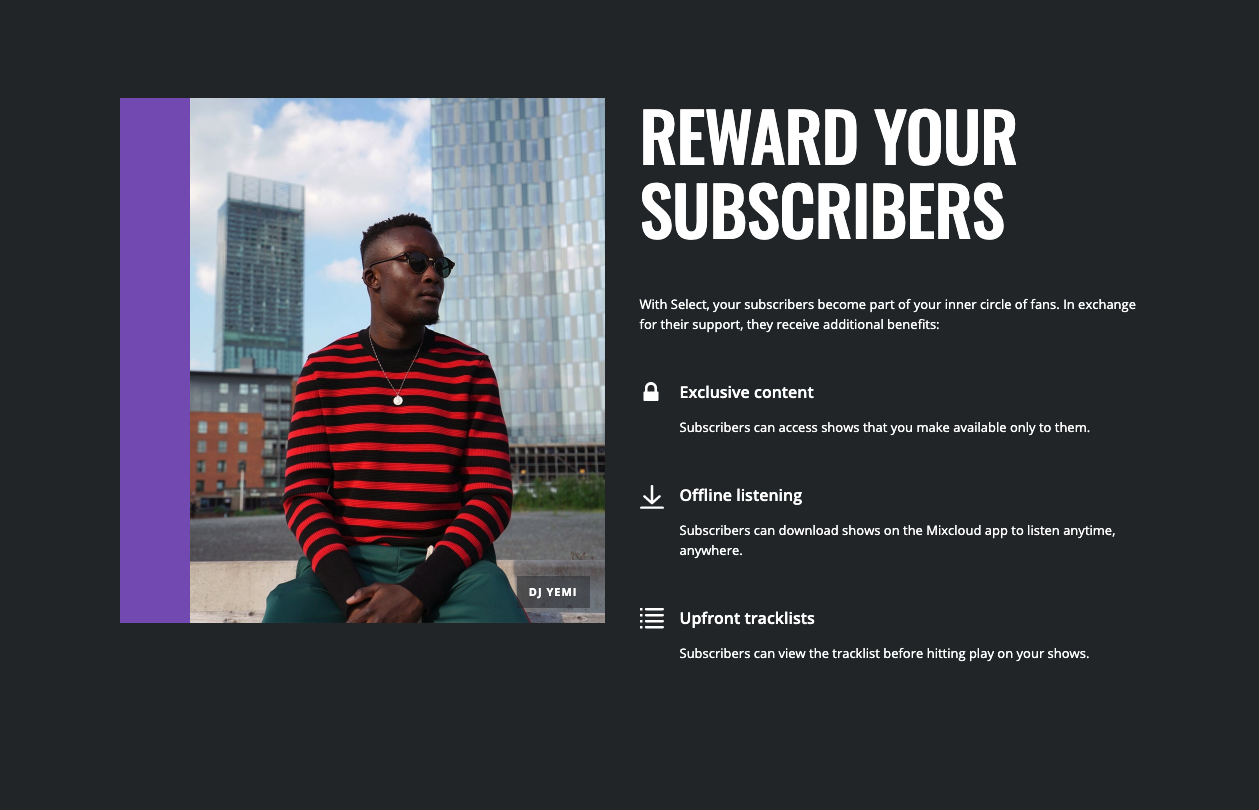 Exclusive shows
Creators have the option to set the shows they upload as Exclusives. When a creator sets a show as exclusive, it is publicly visible to everyone, but can only be listened to by paying subscribers.
Fans can unlock a creator's exclusive shows by subscribing to their channel.
Creators are in control of how and when to use this feature to reward their fans with exclusive content. Exclusives are a powerful tool for encouraging more people to subscribe and support. Find out how best to use Exclusives here.
Offline Listening
Fans who subscribe to creators can download that creator's shows to listen offline on the Mixcloud app (iOS and Android).
This feature is only available for the creator channels they are subscribed to. All downloads can be accessed from the app navigation.
Upfront Tracklists
Fans who subscribe to creators can view the full tracklist of a show before hitting play, provided the creator has included it.
If you're a creator using channel subscriptions, we strongly suggest you provide the full tracklist (including timestamps) when you upload your shows. This will ensure your paying subscribers get the full experience.
All creators on Mixcloud are encouraged to upload a detailed tracklist when they upload shows. This includes track information and timestamps. Read more about how tracklisting works here.
Posts
Creators can keep their fans posted with updates of their choice. They can choose to make these posts public for everyone to see or make them Exclusive to their subscribers.
Read more about posts here.