With channel subscriptions, anyone can subscribe directly to a creator's channel for a small monthly fee. The minimum is set to (£/$/€) 2.99 depending on local currencies.
The channel price is flexible. As a creator, this means you can set your own price starting from the minimum. Your fans can pledge to pay more if they wish. You will receive a direct portion of what your subscribers pay.
The channel subscription feature is built on a unique revenue share model where everyone involved in making the shows receives a portion of the subscription revenue. Read more about how the revenue share model works.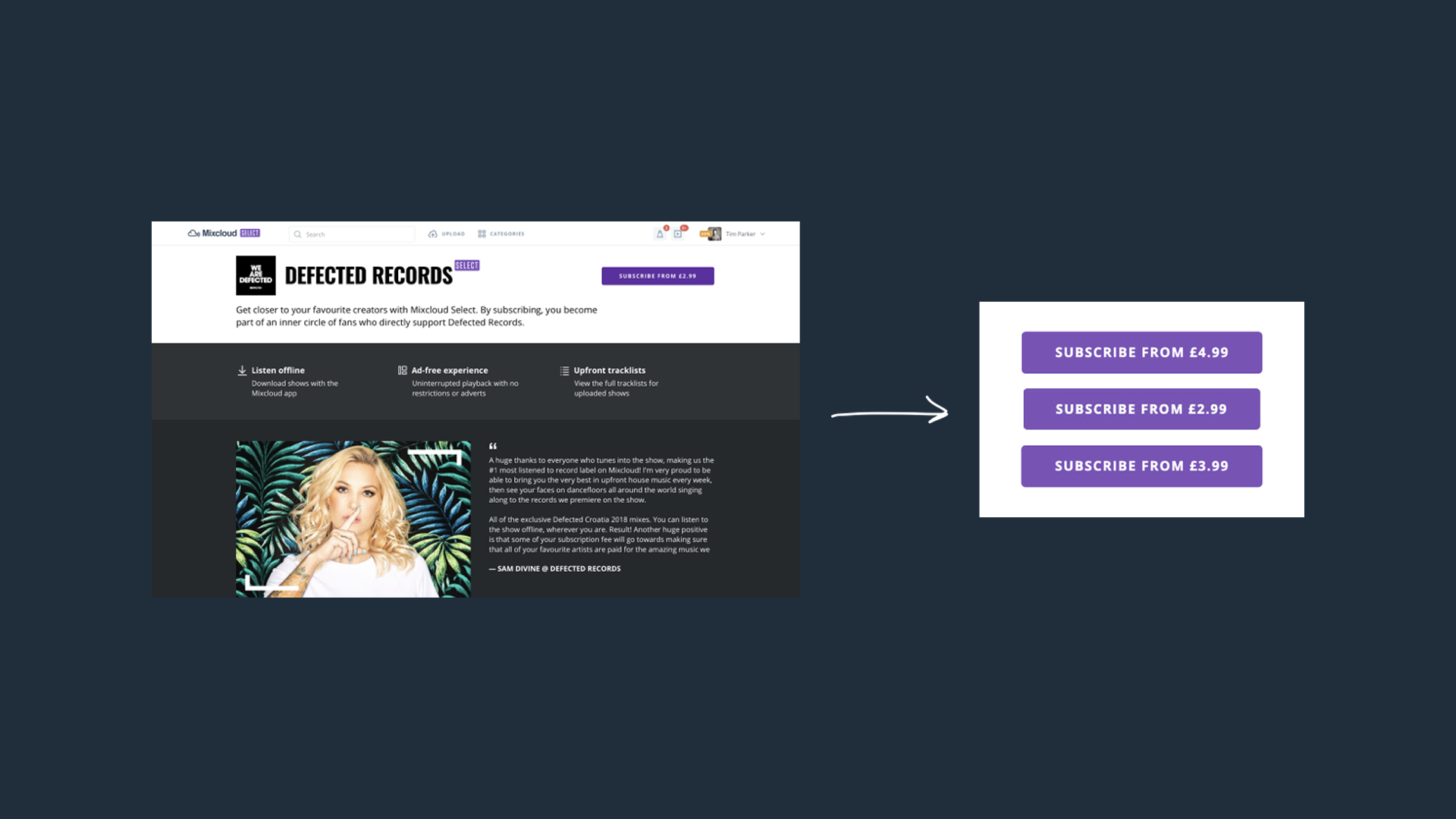 How to set your channel price
You will be asked to choose your channel price when first setting up your upsell page. We encourage you to think about what you're giving your fans and feel confident to charge more.
Read more tips on how to price your channel and set up your upsell page.
After you publish your page, you may notice that your subscribers are choosing to pay more than your set price. In this case, we encourage you to increase your price.
How to change your channel price
If you have set your channel price and would like to change it, please email support@mixcloud.com.