To delete an upload please follow the steps below, but please note that you can only delete an upload via the desktop website:
1. While logged into your account, go to your list of public shows or your list of public tracks
2. Under the show you want to delete click the More Options button

3. Choose the Delete option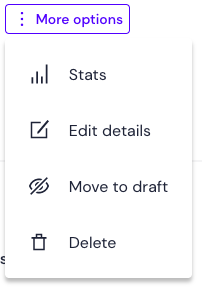 Please note that we are unable to recover deleted shows or the stats on a deleted show. Once deleted, you would need to re-upload the content to Mixcloud.