Sometimes you just need to block someone and we've made sure that you can do just that by following the steps below. Please remember that we do not tolerate harassment on Mixcloud, so if you're encountering problems with another listener or creator feel free to let us know here.
You can block a user by following these steps;
Go to the profile of the user you want to block

Click on the three dots on the right side of their profile

Click Block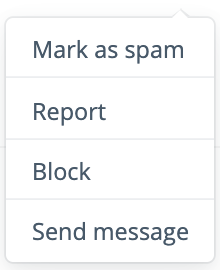 Please note that this will stop the user from being able to comment on your uploads. If you'd like to stop notifications of uploads from this user appearing in your Feed then you'll need to edit your notification settings instead.