The Channel subscription feature is more than just a fan club. It's based on a unique revenue share model that enables everyone involved in making the shows to receive a portion of the subscription revenue. This is possible because Mixcloud is licensed with all major music labels and major publishers, which means revenue flows in all the right directions.
As a creator, Channel subscriptions enable you to build an inner circle of fans who directly support you, plus all music and artists played in your shows. Creators receive 60% of subscription revenue after costs.
The costs are the fees due to artists, labels and publishers and transaction fees, which typically represent 65%-70% of the total subscription revenue. That means the artists, labels and publishers involved in creating the music played in a show (a DJ mix or radio show, for example) receive their cut from the paid-out royalty revenue.
For more information on the Channel subscription revenue model, see our post How We Pay Creators and Why We Do It.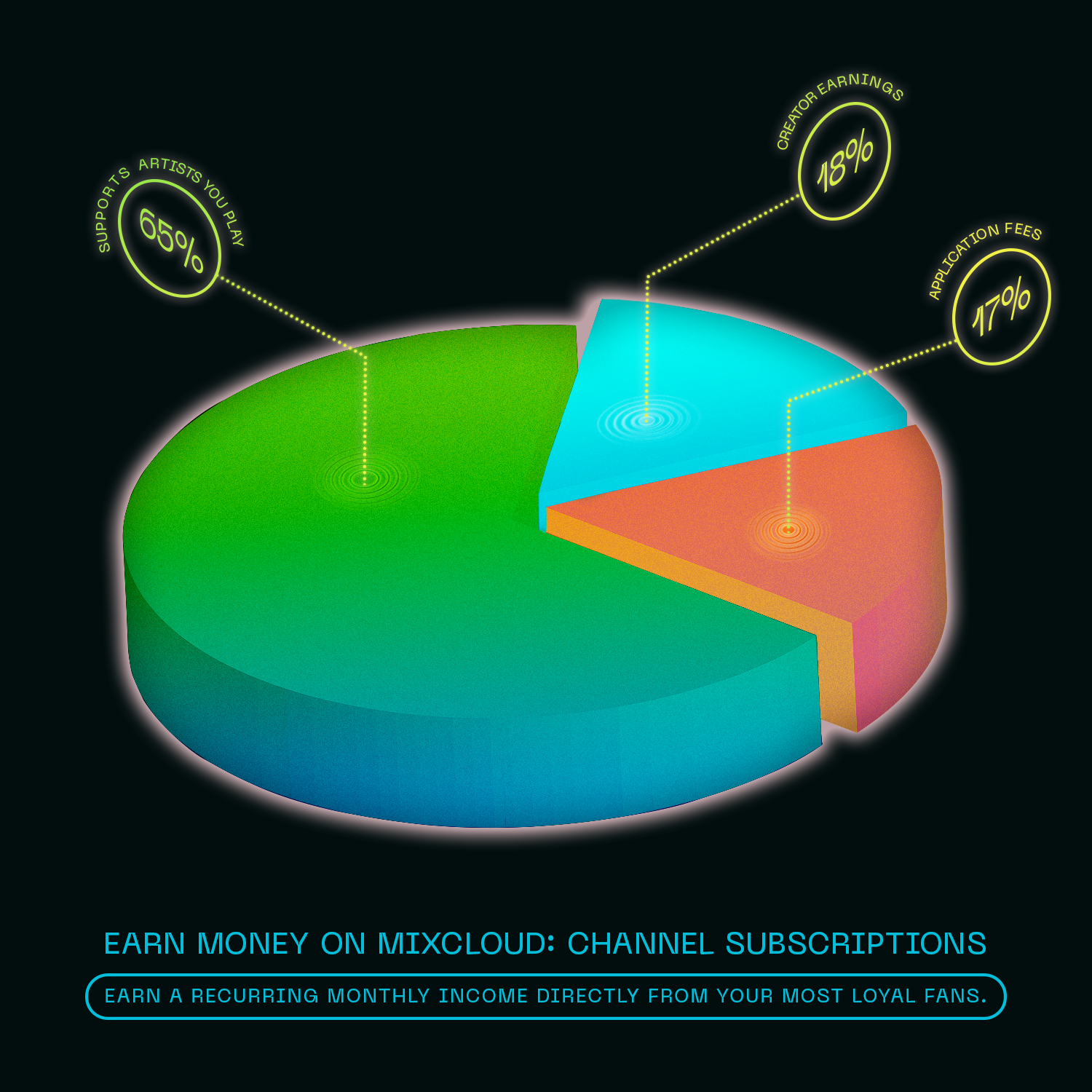 If you have any questions, please fill out this form and our support team will get back to you as soon as possible.